China's SMTA to implement New E-cig Measures on May 1, 2022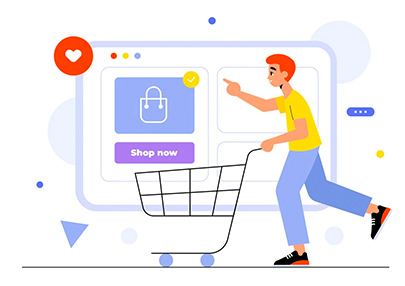 China's vape industry has been hit with another round of legislation. The State Tobacco Monopoly Administration, abbreviated as STMA, has released new electronic cigarette measures effective on May 1, 2022. The regulation that was drafted last year and officially announced and introduced to the public on March 11 applies to companies that engage in the manufacture and operation of electronic cigarette(ecig) products within China and cover all types of vaping products.

1.Manufacture and Quality
The local tobacco administrative departments should conduct

regular and ad-hoc inspections

of companies and individuals with licenses to sell ecig products.
The ecig brand owners shall manage and supervise the manufacturers' behavior and be responsible for the quality of the products
A

unified

ecig product

traceability system

needs to be established to strengthen the management from production to sale
Companies must receive approval and obtain a license before they can establish businesses to manufacture e-cigarettes; Manufacturers must reapply for a license if their scope of business changes and obtain approval from the STMA if they intend to expand production capacity

2.Sales and Marketing
All ecig transactions should

ONLY

take place on the nation's

unified ecig management platform

Ecig wholesalers shall not provide ecig products to businesses or

individuals

that are

not qualified

to engage in ecig

retail

business; The tobacco products used by manufacturers to produce e-cigarette products and nicotine must be purchased from a company with the right to operate and may not be purchased from an illegal seller.
It is prohibited to hold

exhibitions, forums, expositions,

etc. to promote ecig products
ONLY tobacco flavors are allowed, other flavours are banned

Open

rather than closed devices are prohibited, like refillable/ DIY pods
The current ecig

specialty stores

, such as stores of certain ecig brands, shall not exist. Ecig stores is not able to sell only one type/brand of ecig products but will have to sell a

collection of

multiple types/brands of ecig products
Only companies that

already have

tobacco

wholesale licenses

are qualified to be engaged in ecig wholesale business
There will be a

limit on the shipment

of ecig products. However, the exact limit is vague and not specified in the document
Ecig retailers may not be located close to any schools for minors to whom the ecig products are not allowed to be sold. It is also prohibited to sell ecig products through any self-service mechanism like self-vending machines

3.Cross-border Trade
The

packaging

of ecig products exclusively for export shall meet the requirements set by the STMA
Ecig products that are not sold in China and are only for export shall comply with the regulations of the

destination country or region

; If there are no specific regulations there, they shall comply with the regulations in China
Imported vape products can also only be sold to domestic wholesalers or producers through the unified ecig transaction platform.

Overseas suppliers

of ecig products are also allowed to sell products to

domestic

manufacturers or wholesalers only through this channel.

Summary and Insights
This regulation mainly applies to businesses that conduct activities

within China

Regulation about nonnicotine eliquid is not specified in this file. So there exists a

vague explanation

about 0% nicotine products. This shows that 0% nicotine products are in grey area
The vaping products discussed in this document also cover "

other new tobacco products

", including those of solid form
The new measures might lead to an

uncertain future

and

significantly less

profit for the domestic vaping market in China
The

measures only explicitly prohibit

the sale of

flavored

vapes in China but

did not mention

the production or export of flavored juices. This will leave room for more explanation on export business. According to many experts, the Chinese government

encourages

companies that focus on export business
The ecig transaction

platform

could be a major headwind for the vaping industry. The platform indicates that e-cigarettes will be subject to the same pricing and quota requirements as

traditional tobacco products

The requirements of having an adequate amount of capital and facilities are immense

entry barriers

for new and small players. This is extremely beneficial to those

established players

This regulation favours the notion that consumers should get more reliable, higher-quality, and safer products from the

upstream producers

and sellers who are expected to take more responsibility